Podiatry & Chiropody:
There is a professional chiropody surgery in the practice, with all the latest technology and equipment, which I use to diagnose and treat a broad range of conditions effecting the feet. Here is a quick summary of the kind of treatments that I provide:
I carry out routine foot care such as nail cutting, corn, hard skin (callus) removal and treatment for cracked (fissured) heels.
I can help with painful ingrowing toenails, which can be treated under local anaesthesia, using minor surgical procedures, know as a partial nail avulsion or a total nail ablation.
I treat stubborn fungal nail infections through a highly effective method that get's right to the source of the problem.
 I use a number of methods, including laser therapy, to initiate an immune response, that attacks the viral infection that causes verruca's. 
I provide diabetic foot care, including treatment of plantar ulceration and diagnostic testing for neuropathy and circulatory issues associated with diabetes mellitus.
I offer expert advise and treatment for people suffering from heel pain and use shockwave therapy, tool assisted massage and foot manipulation to treat this condition.
I prescribe special insoles (orthotics) that provide support to the feet and help to make walking more comfortable.
I carry out in depth assessments or biomechanical analysis to diagnose the underlying causes of foot problems and dysfunction of the lower limb and the body as a whole.

Osteopathy:
The other part of my practice is dedicated to osteopathy and helping patients with a range of painful musculoskeletal conditions. I use a gentle, holistic 'hands on' approach, to treat the body as a whole. This includes joint mobilisation, manipulation and soft tissue massage techniques, to decrease pain and stiffness and to increase mobility in the body.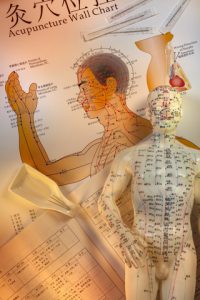 I also use dry needling and laser acupuncture, to help resolve pain and tension in the muscles and connective tissues of the body. This is very effective in targeting specific areas in muscles that can develop acutely tender, taut bands of fibrotic tissue, otherwise known as 'trigger points.'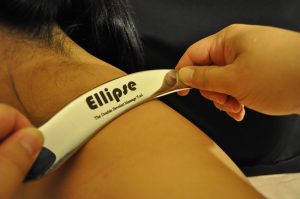 Another method I use to treat tight muscles is called 'Tool Assisted Massage.' These instruments are great for ironing out knots in muscles and for breaking down adhesions within fascia and other connective tissues. The tools act as useful diagnostic devices, similar in some ways to the needle on a record player, as they magnify the feeling of tension  and drag from the underlying tissues.
Specific exercises can also be prescribed to help manage chronic back pain, to improve range of motion in the joints and to maintain flexibility throughout the body.
Here is a brief summary of some of the types of problems I can help with:
Lower back pain
Neck pain 
Sciatica and trapped nerves
Headaches & migraines
Peripheral joint problems, such as shoulder, elbow, hip & knee pain
Sports injuries
Pulled muscles, tendons and ligaments